Sometimes, I come across a commercial that makes me do a double take to the television screen. Planet Fitness hit the jackpot the other day with their hilarious "I lift things up and put them down" commercial which has aired over the last few weeks. This commercial is hysterical! Here's the commercial for your viewing pleasure and then a few of my comments below.
I love it!
Look, I'm a big (overweight) guy these days, but back in high school I was bench pressing 385 pounds, squatting 660 pounds (on a yoke), and leg pressing over 900 pounds. So there was some serious power in this body and I think my performance on the wrestling mat and football field proved that fact. However, once I graduated from high school and began working out at the gym at my college I began to encounter people like the one you saw in the video above. Frankly, I found them to be bizarre people.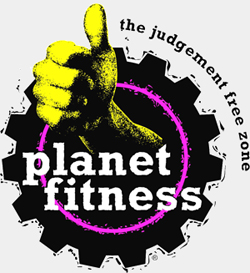 Seriously, who goes around grunting and flexing in a weight room? For a former high school weightlifting powerhouse, I was always taken aback by the 150 pound guys who were strutting around the college weight room looking at themselves in the mirror. Weirdos.
Then I graduated from college and joined the local gym and found a whole bunch of meatheads like the one in this video. They didn't bother me as much after I graduated college because, well, I was a little bit older and didn't really care. Yet, I find myself wanting to seriously get back into the gym these days. At the same time, I'm somewhat reverting back to a high school state of mind where I don't want to be aggravated by the presence of wannabes and false meatheads at the gym!
So I saw this commercial again and again over the last few weeks and it prompted me to go online to check out this Planet Fitness gym. Wouldn't you know it, but they just opened one up at the Monmouth Mall?! Something about working out at the mall didn't sit right with me, so I didn't consider joining this place. Then I did some more research and found out that there was also one in an old Walgreens building in Succasunna (my family's hometown) and that they had amazingly-priced membership deals.
Having one in my family's hometown makes working out easier and the membership deals make affording a new gym much less impactful on my personal budget. On top of that, my office is moving to New Brunswick and there's a Planet Fitness near our new office and I can use my membership there, too.
You put all of this together and I had to seriously consider joining this gym. Ultimately, I did decide to join this gym where I won't find a bunch of meatheads walking around lifting things up and putting them down!