Last month Joe Biden took to the microphones and commented about how something President Bush had done was "bullshit." Interesting that a sitting Senator would use that term in a public. If you don't believe it's true, our friends at CNN.com actually repeated the comment on their website. Take a look: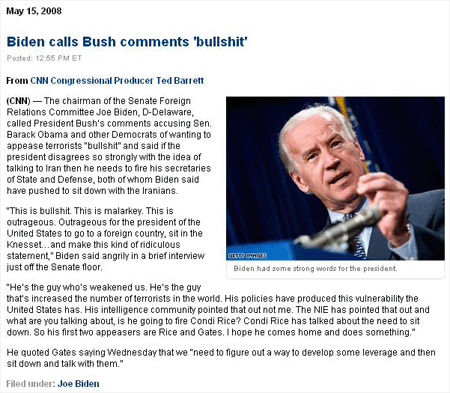 Because that's really an appropriate word for a respected news company to post on their website…
It's all about the new media these days, folks. Everyone start looking for a new news source because if CNN is going to this type of sensationalism to get hits on their website, then all hope is lost in the traditional media outlets (which I've believed strongly for quite some time now).