While I was fast forwarding through the commercials as I cleaned out my DVR the other day, I remembered that it had been quite some time since I wrote an entry on the blog with some of my random thoughts on television shows. So, without further adieu (since I know you're all waiting to read my opinions), here are my thoughts on the winter/spring 2010 television season… thus far!
Smallville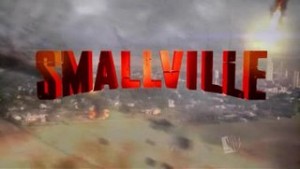 I'm a big Smallville fan, but I'm not a fan of how they break up the seasons each year. This year they went from January to the end of February, took off for March, and then started up again in April. What's the point in doing that? It doesn't make any sense? Anyway, I like the way that Smallville is trying to focus more on the actual comic book relationship to the series and less on the stupid, cheesy storylines. The more that they move in that direction, then the better and brighter this show's ratings future becomes. Speaking of ratings, Smallville is one of those shows that gets a big bump each week thanks to people who DVR the show and watch within 7 days of the recording. Just goes to show you how new technology helps to keep good shows on the air!
Lost
I was talking to my Mom the other day and I said that the first season of Lost will probably go down as the best single season of a show in the history of television. That show had people riveted to its every move and plot twist – watching the show was actually fun! These days, though, while I like that we're only a few episodes away from the grand finale, I'm annoyed that there is no possible way for the writers to address every single storyline and loose end before the show goes off the air.
So, while the first season of this show will probably go down in history as the best season of television ever, the last few seasons have to go down in history as a major disappointment. And how do you kill off Sun, Jin, and Sayeed? Good grief…
Fringe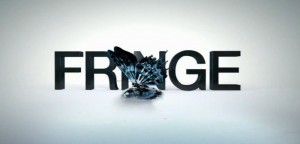 I love it. This show is amazing. The idea that there is another universe that parallels our own should be enough to make any science fiction nerd happy. But showing that alternate universe and the relationship that it has with our own is what Fringe does best. Anna Torv, Joshua Jackson, and John Noble are out of this world (pardon the pun) in terms of their performances. A better cast couldn't have been assembled for this show. My only concern about the future of this show is that it was created by and is currently executive produced by J.J. Abrams. Why might this be a problem? Well, Abrams created Lost and, well, see my review above…
24
On the one hand, it's sad to see Jack Bauer and Chloe Sullivan canceled after this season, but on the other hand I think that this is the best thing for the show. In reality, there is only so much that you can do in terms of terror plots that have to cover 24 separate episodes. If I'm not mistaken it has already been confirmed that there is a 24 movie in the works, so that's good news.
This season, I was shocked that they showed the aftermath of the assassination of Omar Hassan (played by the guy who was the game show host in Slumdog Millionaire). That made for some shocking entertainment television. I was also surprised that they killed off Renee Walker right after she and Bauer began a romantic relationship – I didn't see that coming. However, I was glad to see good old Kara Thrace (the character's name in Battlestar Galactica) a.k.a. Dana Walsh (real name Katee Sackhoff) added as a member of the cast. Okay, sure, she winds up being a bad guy and a mole for the Russians, but she's one hell of an actress.
TNA iMPACT!
Well, if you know me then you know that I'm a wrestling fan. Sure, I'm not as big of a fan as I used to be and I don't regularly watch the shows (thank God for DVRs), but I still get some enjoyment out of the "male soap operas" that are professional wrestling shows. For a variety of reasons, I'm not really interested in watching WWE any more. Not only has the show fallen to a PG rating (and thus puts out a product a bit below my age group), but I'm sick and tired of seeing some of the same people over and over again (Triple H comes to mind).
TNA, on the other hand, is showcasing some pretty great talent in Abyss and A.J. Styles. They're also bringing us Desmond Wolfe, D'Angelo Dinero, Rob Van Dam, Jeff Hardy, and any other number of great performers that are getting to rub elbows with wrestling legends Hulk Hogan and Ric Flair in on-camera appearances. For that reason alone I enjoy watching TNA's flagship show iMPACT! However, if you actually sit down and watch the show for what it is – as a fan of sports entertainment – you really see how entertaining the overall product can be. TNA recently decided to retreat to Thursday nights after trying to take on WWE's Monday Night RAW head-to-head. TNA is really still pretty young and the move to Monday nights was pretty ill-conceived, but I'm glad that they listened to their fans and moved the show back where they wanted it – on Thursday nights on Spike TV!
V
I like this show. In fact, sitting through Lost is made more palatable because I know that after the show is over I get to see the actress who played Juliet as one of the main characters on V. The concept behind this show is interesting – aliens that look and talk like humans have come to earth in these spaceships and they are offering all of these great technological advances in the name of peace. Sounds great, right? Meanwhile, the aliens are really these reptile creatures that have the sole intent of invading the earth and destroy its people. In fact, a fleet of enemy ships are on their way to earth and no one knows about it!
There is a certain overall feeling of hopelessness with sporadic glimmers of hope throughout this show that reminds me a lot of the Battlestar Galactica series. All of the actors on this show put out great performances and it really is a good show to watch if you're into the science fiction stuff.
Caprica
This is another show that was stopped mid-season by the SyFy Channel for a break. Why do these channels do this to upstart shows? What's the purpose? Caprica aired its mid-season finale on March 23rd and the word going around is that there won't be any more new episodes until the fall. The fall?! Really? What's the point in that?!
Other than the dumb break in the season, this show is actually pretty good. I think that it needed some time to find itself after the first few episodes and it did. The only carryover character (not counting the Cylons) from the Battlestar Galactica series is Admiral William Adama, though Adama is a young boy in Caprica. At one point, Battlestar Galactica was the best show on television, bar none. I think that if Caprica is given the right room to grow into itself, it can easily become one of the top shows on cable television and probably compete with the network stations for audience.
The story thus far is pretty compelling. A genius scientist and a rugged attorney each lose their daughters in a train explosion set off by a religious separatist group claiming that there is only one God and not many Gods as most people believe. As the first half of the season progresses, we find out that not only are one of the daughters actually involved in the separatist group, but that she (being a genius herself) created an avatar of herself and has it stored in an online world that her father created for entertainment purposes. In fact, once her father finds this out he is able to create an avatar of the other girl that died in the bombing and he shares that avatar with her father – the lawyer – who then becomes obsessed with finding his daughter in this online world.
That's a trivial explanation of what's going on and I'm obviously leaving out major plot points, but this is a good show and I hope SyFy gives it a chance.
The Biggest Loser
This is one of the best reality shows on television, if not the best reality show, period. What makes this show so great is that not only do you learn the back stories of each of the contestants, but you actually get to watch them transform themselves into a new person. Anyone who is watching this season has to be impressed with Sam and Koli's transformations. The same for Michael.
Actually, Michael is an interesting case. He's the biggest contestant in Biggest Loser history starting the show weighing in at 526 pounds. And here he is a full 16 weeks into the show and he's lost 192 pounds and is weighing in at 334 pounds. Yet, that's the weight that most people start at on the show! Quite frankly, Michael can still lose another 130 – 150 pounds before his weight loss journey is over. Imagine that for a moment. Here's this guy on this weight loss show and he's lost nearly 200 pounds and yet he's only a little past the halfway point in his transformation.
Amazing.
For this reason alone, Michael is my pick to win the whole thing this season, although I think his stiffest competition may come from Ashley.
House
You want to talk about great shows? House is the best medical drama on television. Hugh Laurie plays the best crazy doctor that anyone could ask for and he really makes the show complete. Whenever I flip over to my DVR and see what I have stored up to watch, I'm always glad when there is an episode or two of House waiting for me. This is one of those shows that you can watch one time and wind up getting hooked. In fact, I even began watching some of the first season episodes online so I can catch up with all of the storylines.
This season has been good and I think I find myself enjoying the individual episodes and the individual patient storylines more than the overarching stories behind all of the main characters. Maybe I like medical dramas, I guess.
Anyway, there's my report on what I think of this season's television shows and how they're progressing. What do you think about these shows?