No pictures (not many folks look at them anyway so I'm probably just wasting time – especially when Monmouth keeps losing) and no major comments about last night's game. Monmouth lost another one at home – this time to St. Francis (New York) who happens to be another Northeast Conference competitor. This drops the Monmouth Hawks down to 6 wins and 15 losses for the season. It's getting pretty bad in West Long Branch… pretty bad indeed.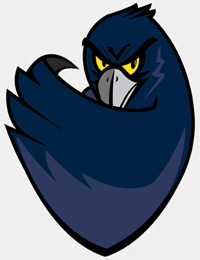 Once again, there was something missing in the air at the MAC tonight. It was a relatively close game, but from this fan's perspective there's something about watching Monmouth closely compete against teams that they should be dominating that is just upsetting. I can't really point to a single player's out of this world performance for Monmouth or St. Francis for that matter. Here are some post-game quotes courtesy of the Monmouth University athletics website:
"The game was at a good pace for us," commented head coach Dave Calloway. "We settled down defensively in the second half."
Head coach Calloway went on to say this about his team's management of the basketball and sinking some more foul shots:
"If we had taken care of the ball, made some more foul shots and layups, we would have been in a great position to win tonight," added Calloway.
I guess that's all there is to say, huh? Making more points = not losing the game in the last second of play.
I'll be going to this Saturday's 2:00pm game against Long Island University. The game is going to be broadcast on MSG so I'll be DVR'ing the game just in case there are any good action shots to post on the blog. We'll see you back here this weekend. Until then, enjoy.