Many of the finer points of the new design for TBLWrestling.com were worked out over the last weekend. Not the least of these finer points was the finalization of the new TBLWrestling.com logo: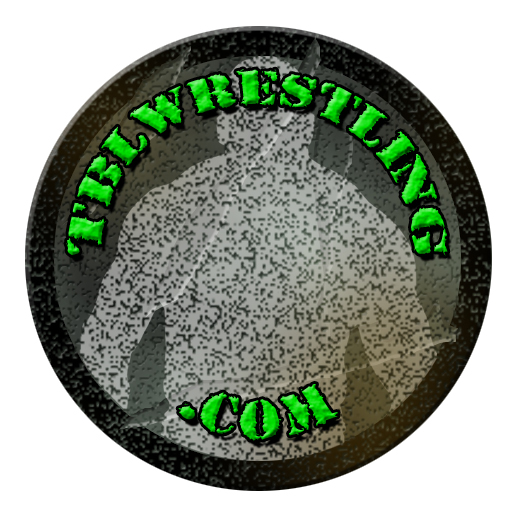 I call it the "rusted metal" logo since the background for it is a rusted metal design that I made. Creative, I know. You can see this new logo on all of the pages of the site right now – except the main index page and the new newsboard posts. Those are the two areas that we are waiting to crossover to the new design for a variety of reasons.
One of the reasons we're waiting to flip these sections is over is because we want to work out all of the kinks in the new design – which we're doing on a nearly daily basis. This design will be coded in a manner such that it loads correctly on all major browsers (whereas the current design does not load properly with browsers such as Opera). Some of the other accomplishments on the new design this weekend:
Added: TBL Poll Archive
Added: Top Story Archive (Nothing posted here, yet)
Various updates made to newsboard posting script
Updated: Main News Page
Also on the main news page (and all pages that are in the new design), you'll notice a rotating "TBL News" half-banner on the upper lefthand part of the design. This will cycle through various news options that you have while you're at TBL.
Additionally, on the lefthand sidebar, you'lll notice a "TBL Originals" button that should change with each reload. This is a mini-showcase for us to give everyone an idea of what it is that makes TBL standout from the rest. Here you will find TBL-exclusive content.
I also did a lot of minor coding here and there to update various pages. If you find a kink in the script or if you have any comments on it, please let me know. Thanks.